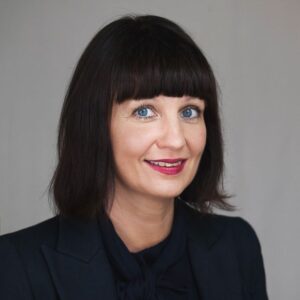 As of September 7, Elo-Liis Parmas will assume the position of CEO of Jazz Estonia. She will be responsible for the daily work of the organisation and its executive team and will represent Jazz Estonia both locally and internationally. Parmas has been active in the field of culture since 2004, having previously worked as a producer, project manager, marketer and communicator in theatre, music and film industry. Ave Tölpt, the current CEO of the organisation, will continue to work in the field of music, moving to the position of CEO of the music industry development centre and export office, Music Estonia.
"The directions of development in the Estonian Jazz 2030 strategy and the mission of Jazz Estonia are very inspiring to me. Bringing jazz music to every Estonian county, rejoicing in the international success of our artists and enjoying world-class concerts in Estonia are challenges I am happy to take on with the board and team of Jazz Estonia," says Elo-Liis Parmas about the upcoming period, adding that she is especially looking forward to the numerous collaborative projects of Jazz Estonia every season. The biggest concert event this summer was a joint project with Triigi Philharmonic House; coming up in autumn are Jazzkaar and Viljandi Guitar Festival.
Elo-Liis Parmas has previously worked as a staff member in various theatres (Vanemuine, Von Krahl) and has also helped organise smaller projects as well as opera galas and festivals as a freelancer. She has managed larger collaboration projects with Tallinn City Theatre (Winter Night's Dream Festival), Vanemuine Theatre, Concert Estonia (and Saaremaa Opera Days), Estonian Composers' Union (Estonian Music Days) and Black Nights Film Festival (Industry@Tallinn Baltic Event) among other cultural institutions. Additionally, Parmas has herself initiated numerous theatre and music projects.
Board members of Jazz Estonia are Lauri Kadalipp, Priit Koff, Jaak Sooäär, Mingo Rajandi, Toomas Rull, Raimond Mägi and Kirke Karja. The board is chaired by jazz pianist Kirke Karja. Anni Metstak will continue as Head of Marketing and Communications and Maris Aljaste as Project Manager for TUJA (Tudengijazz). Also joining the team of Jazz Estonia soon will be a new Head of Programme. You will find the contact details of the executive team here.
The autumn programme of Jazz Estonia can be found here. In addition to Tallinn, jazz concerts will take place all over Estonia: Kuressaare, Haapsalu, Pärnu, Viljandi, Rakvere, Valga, Türi, Võru, Sillamäe and Rapla.
Further information:
Anni Metstak, Head of Marketing and Communications
+372 5648 1608
anni@jazz.ee